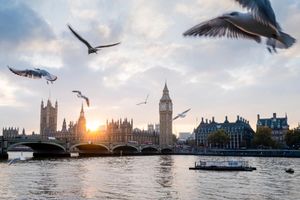 THE KILTIES ARE HEADED TO LONDON 2024-25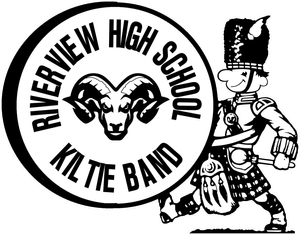 About Us
In Sarasota, Florida, Riverview High School is a four-year comprehensive public high school with a student population of over 2,500 students.  The Riverview High School Kiltie Band program consists of over 200 ladies and gentlemen from the student population; it is comprised of Symphonic Winds, Wind Ensemble, Varsity Band, Bagpipes, Color Guard, and Highland Dance.  Anyone, regardless of experience, can join the band program at Riverview.  Some of the band classes require an audition and some are open to all students. All interested students are asked to meet with one of the directors for more information and requirements.  All students enrolled in a band class are required to participate in marching band during football season for the home Varsity football games.
The Riverview High School Kiltie Band Boosters are comprised of band parents and supporters who assist with any projects and lend financial assistance to the band for co-curricular and extracurricular needs. The Boosters also work to promote social and recreational gatherings for members, their families, and friends for the cementing of good fellowship and a social cooperative spirit.

The Kilties are active community performers and consistently earn "Superior" ratings at Music Performance Assessment.  Most notably, since 1958, the RHS Kiltie Band has earned consecutive Superior ratings in the Florida Bandmasters Association District Marching MPA. 
Thank You, Trinity Construction & Design!
63 Years of STRAIGHT SUPERIOR!