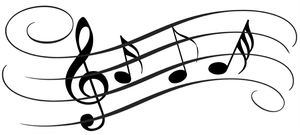 The Leaders
There are six facets to the award-winning Kiltie Band, besides the extraordinary directors and instructors.  To learn more about individual groups within the band, click one of the following:
The Band consists of over 200 musicians, bagpipers, dancers, and color guard.  The Riverview High School Kiltie Marching Band operates under the direction of Mrs. Tamara Lewis, Director of Bands.    In conjunction with the Associate Directors, Mr. Norm Vagn and Mr. Chuck Evans, countless hours are spent working as a team to direct, instruct, and train the band.   Additional assistance is obtained by:   Ms. Alison Dietz, instructor of the dancers; Ms. Kayla Cavanaugh and Dr. Amy Earl, instructors of the color guard; Mr. Nick Bruno, instructor of percussion; and Mr. Dennis, instructor of the bagpipers.  

The Kilties are active community performers and consistently earn "Superior" ratings at the Music Performance Assessment.  Since 1958, the Kiltie Band has earned consecutive overall Superior ratings in the Florida Bandmasters Association District Marching MPA.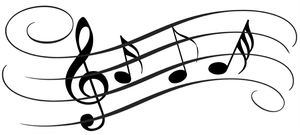 Mrs. Tamara Lewis , Director of Bands
Tamara Lewis has been teaching PreK-12 Music in the state of Florida for 23 years.  Mrs. Lewis received her Bachelor's of Science in Music Education from the University of South Florida and is currently the Director of Bands at Riverview High School in Sarasota, Florida where she teaches Varsity Band, Symphonic Winds, and Wind Ensemble, as well as leading the Riverview High School Kiltie Band.  She previously taught at Sarasota Middle School, Southwest Middle School (Brevard), Palm Bay Academy Charter (Brevard), Meadowlawn Middle School (Pinellas), Pinellas Park Elementary (Pinellas), and Norcrest Elementary (Broward).  In addition to her teaching duties, she has been an adjudicator, clinician, and presenter in the field of instrumental music education, and is currently serving on the Florida Bandmasters Association Executive Board as the Junior High Middle School Representative.   She received the Florida Bandmasters Association's Tom Bishop Award in recognition of the positive impact she has made on the band program at Sarasota Middle School.  She also received the FBA Linda Mann Award twice for her band's consecutive Superior performances at Music Performance Assessments. As a member of the Music Department at Southwest Middle School, Mrs. Lewis earned the distinction of Music Demonstration School (2010-2014) and the Enrollment Award (2009-2010) from the Florida Music Educators Association.  She was also selected as an FMEA Emerging Leader in 2003. In 2015, Mrs. Lewis was selected as Sarasota Middle School's Teacher of the Year.  She is a member of the Florida Bandmasters Association, Florida Music Educators Association, and the National Association of Music Education.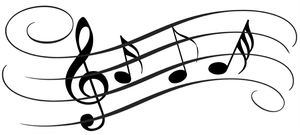 Mr. Norm Vagn, Assistant Band Director
Mr. Vagn was born in Chicago and grew up in Arlington Heights, Illinois. He received his Bachelors Degree in Music Education from Northern Illinois University in Dekalb, Illinois.  He played bass trombone in the NIU Jazz Ensemble under the direction of Ron Modell.  He received his Masters Degree in Wind Conducting from the University of Kansas. 
 
Mr. Vagn taught for 10 years in McHenry County, which is an hour west of Chicago.  In additional to being an integral instructor of the Kiltie Band, he also teaches the following at Riverview High School:  orchestra, jazz ensemble, AP and Regular Music Theory, and IB Music.  Mr. Vagn is a member of FBA and FOA (having served as District 11 Chair).  He has been involved in church music for a long time and is currently the Director of Worship Music at Beautiful Savior Lutheran Church in Sarasota.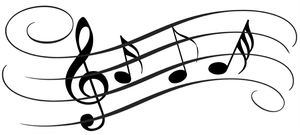 Mr. Chuck Evans, Assistant Band Director
Mr. Evans began teaching physics at Riverview High School in 1998 and also assumed the role of the Highlander Drum Corps arranger and percussion director. In addition to teaching Instrumental Techniques I - IV, he also teaches AP Physics with calculus and honors physics, serves as the Science Curriculum Coordinator, and creates the school's master schedule each year.

Mr. Evans is a 1995 graduate of Florida State University, where he majored in Math and Interdisciplinary Science Education, minored in English, and received his Bachelor of Science Degree. While at Florida State, he served as the percussion arranger and section leader for "Big 8", the Marching Chiefs' drum line, and was a member of the Concert Band, Symphonic Band, and the Tallahassee Winds. In June of 2003, he received his Masters Degree in Teaching and Learning from Nova Southeastern University and returned to NSU in 2009 to complete coursework for his Educational Leadership certification.

Mr. Evans is also an alumni member and past officer of Kappa Kappa Psi, National Honorary Music Fraternity, is a former member of the Sarasota Pops, and a former member / principal player of the Sarasota Concert Band. He is currently a member of and an adjudicator for the Florida Bandmasters' Association, and a member of the Florida Music Educator's Association. Finally. 

Mr. Evans was selected as the RHS Teacher of the year in 2003 – 2004, and 2009 – 2010 and was recently honored as the Sarasota County's 2009 – 2010 District Teacher of the Year.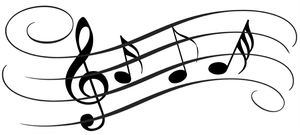 Ms. Alison Dietz, Highland Dancer Instructor (Kiltie Band Alumni)
Ms. Dietz began her association with the RHS Kiltie Band when she participated as a Kiltie during high school.  She started in the Kiltie Band as a Color Guard in her sophomore year; in her junior and senior years of high school, she was a Highland Dancer.  During her senior year, she was the Principal Dancer.  After graduation from Riverview High School, she received her Bachelor's Degree from the University of Florida in Gainesville; she majored in psychology and minored in dance. 

Ms. Dietz began modeling and acting after graduation.  She then worked for the local ABC news station as a producer and a reporter.  In January, 1995, while still working for ABC, she starting working with the Highland Dancers as their instructor. 

Ms. Dietz has been married to Mr. Richard Ross since 1993, and they live in Sarasota with their two daughters.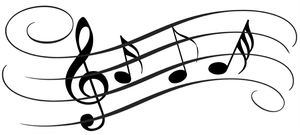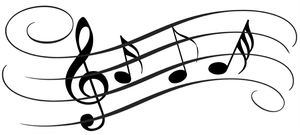 Ms. Kayla Cavanaugh, Color Guard Instructor (Kiltie Band Alumni)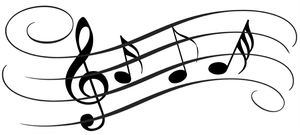 Mr. Nick Bruno, Percussion Instructor (Kiltie Band Alumni)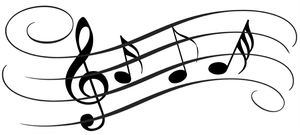 Mr. Dennis, Bagpipe Instructor