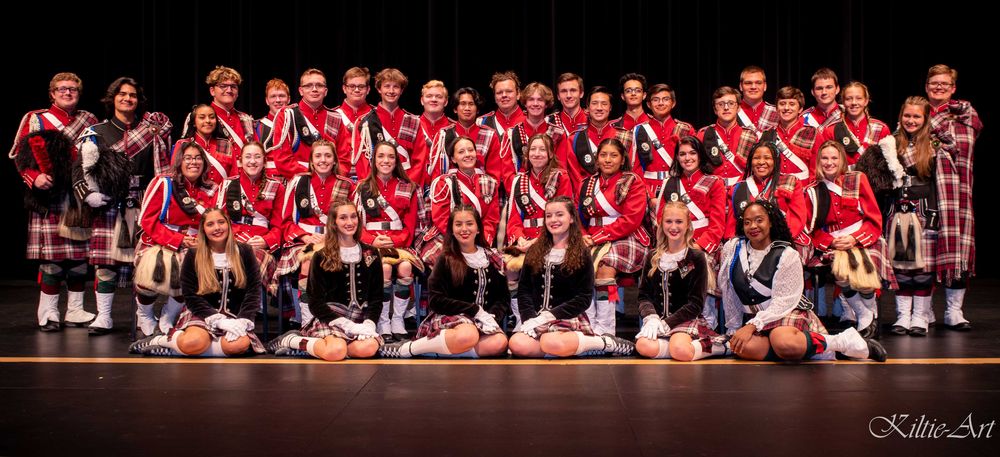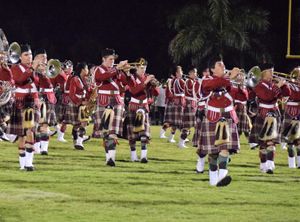 The Kiltie Musicians
The band program at RHS is proud of its performance history and accomplishments. The band has performed in numerous parades including:
1969, 1980, and 1987 - Tournament of Roses Parade in Pasadena, CA
1985 - Presidential Inaugural Parade for President Reagan in Washington, D.C.
1989 and 2009 - St. Patrick's Day Parade in Dublin, Ireland
1996 and 2004 - New York City's Macy's Thanksgiving Day Parade
2000, 2006, and 2019 - Christmas Parade in Hollywood, CA
2011 - 70th Anniversary of Pearl Harbor in Hawaii
2013 - St. Patrick's Day Parade in New York City
2015 - Thanksgiving Day Parade in Philadelphia, PA
2017 - Thanksgiving Day Parade in Chicago, IL
2022 - Universal Studio Parade
2023- St. Patrick's Day Parade in Boston, MA
The band has traveled to perform in Scotland, Ireland, England, France and Germany.  
The band of over 200 dedicated students and band directors practice multiple hours each week to perfect their music and performance.  They are active community performers and consistently earn "Superior" ratings at Music Performance Assessment.  Most notably, the Kiltie Band has earned an overall "Superior" rating in the Florida Bandmasters Association District Marching MPA each year since 1958!  

If you have questions about how to join the Kiltie Band, please contact the Music Department. 
You are visitor number: 3310